Authenticom
is your partner
in Data


Solutions.

Management.

Hygiene.

Syndication.

Handling.
Authenticom provides a suite of data solutions to bring value back to your data. We cover data syndication through our DealerVault platform, inventory management tools, data hygiene options through ListCleanup.com, cloud data storage, data processing, polling, and more. Whatever your business data needs, we're able to help find creative solutions to get the best returns for your business.
A leading product in the automotive industry, DealerVault lets you take the wheel and manage data your way. Our simple interface gives users full transparency and control, which makes turning on feeds and viewing reports quick and easy. DMS integration doesn't have to be painful or worrisome. DealerVault's state-of-the-art security and cloud technology can support your business needs while also giving your customers the privacy protection they deserve.
DealerVault Carpod Features
Want to make your inventory data do more? Carpod, our inventory customization product, is an expansion of DealerVault that drives sales through image integration. For you, it means the ability to manage data from different sources and store files safely and securely. For your customers, it means reliable insight and control of available inventory, complete with images.
If you have data, ListCleanup can standardize and consolidate it so it reaches its highest potential. Get the best return on your data and deliverable investment by having clean, normalized data. Get all the address, email and phone data services you need through our quick, self-service website. ListCleanup is the tool of choice to ensure your direct mailing campaigns are accurate, your email campaigns aren't bouncing and your phone calls are compliant.
In order to be effective, the data that drives your business needs to be clean and accurate. Our array of hygiene services can scrub and normalize a variety of data types so it can support your business objectives. Missing information? We can help with that, too. Our append services can pull in the data necessary to extend the reach of your business.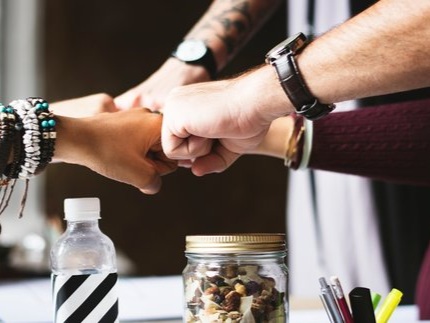 Maintaining and growing relationships is a vital part of our business. Facilitating orders and establishing connections is something we've done for years. Our tools can assist you with clear communication to your customers and timely notification of the status of your business.
Security has always been at the forefront of our business. We offer cloud infrastructure that can warehouse high volumes of data in a safe, secure and affordable fashion. Protecting your business data isn't something we take lightly. We use top-tier providers, like Microsoft Azure, for cloud storage.
Need to deliver data to your business partners? Our integration services focus on connecting the systems that help you work with others. We've developed a data acquisition tool called DealerVault with a user-friendly interface that collects and syncs information across various platforms. You'll have the visibility and control you need through our software.
To fully measure and understand the success of your business, you need timely, correctly-formatted data. We offer Listcleanup.com which gives you access to an entire suite of hygiene and data standardization. We can help you access your data and make it more intelligent, so that ultimately, you can make better projections and more confident decisions about your business.
WE'RE ON THE FOREFRONT
OF DATA TECHNOLOGY
AND WE WANT YOU
TO JOIN US.
Since 2002, we've been navigating the changing environments of big data. Along the way, we've developed solutions that help small-to-medium sized companies transform their business. We've dedicated ourselves to being thought leaders, industry innovators and your go-to resource for the evolution of data.
Authenticom is equally as invested in its people as it is in technology. We function as a family and we treat our customers the same way. Even when founder and CEO, Steve Cottrell, was operating out of his son's bedroom in the early days of Authenticom. We were rooted in the idea that to grow our business, we must first help to grow yours. We still abide by this today and let it guide us as we develop relationships and build technology.