OUR STORY
It all started with cars.
As a long-time manager at automotive dealerships, Steve Cottrell learned the industry inside and out. When a consulting role later became a dot.com venture, he saw how important technology was to the success of auto dealerships. It was even clearer when his development of the first commercially-viable lead scrubbing tool was turned away because it identified false leads and ultimately, impacted the bottom line. But ever-committed to the dealerships where his career began, Steve was determined to supply cost-effective, quality leads. So off he went to build a company where the customer came first.

In 2002, Authenticom was born. Years of working out of his son's bedroom and storing customer information in alphabetized shoe boxes eventually grew into a vital piece of dealership technology. DealerVault was developed to keep the control in the hands of those who were most important—the customer.
And it grew into so much more.
The bedroom became a boardroom and the team at Authenticom expanded. The product suite was rounded out by Carpod and ListCleanup technologies and opportunities in other markets were realized. Steve gathered up the best of the best to create a team that supported his mission to grow his business by growing others' first.

Now, Authenticom is still the data solution provider it's always been, but it's also a source of thought leadership and technological advancement. And, just as Steve envisioned years ago, it continues to be the solution that allows the customer to drive their business with clean, quality data.
Highlighted by President Obama in 2015, Authenticom's philosophy of culture is rooted in family. Each associate is valued as an individual with gifts, talents and unique interests that span beyond the four walls of the campus. Because of this respect for individuals, Authenticom's culture emphasizes these core values:
Transparency - Keeping our associates, our clients and our markets supplied with information to empower decision making and collaboration.
Agility - Routes to our destination may take many paths. We assess our journey as we go, making adjustments as needed to ensure we are accomplishing the right things at the right times.
Collaboration - We grow as an organization as we grow our individuals. Growth comes by utilizing each other's strengths, helping overcome weaknesses and pulling together toward common goals.
Creativity & Innovation - We thrive on new ideas, doing more with less, and thinking outside the box.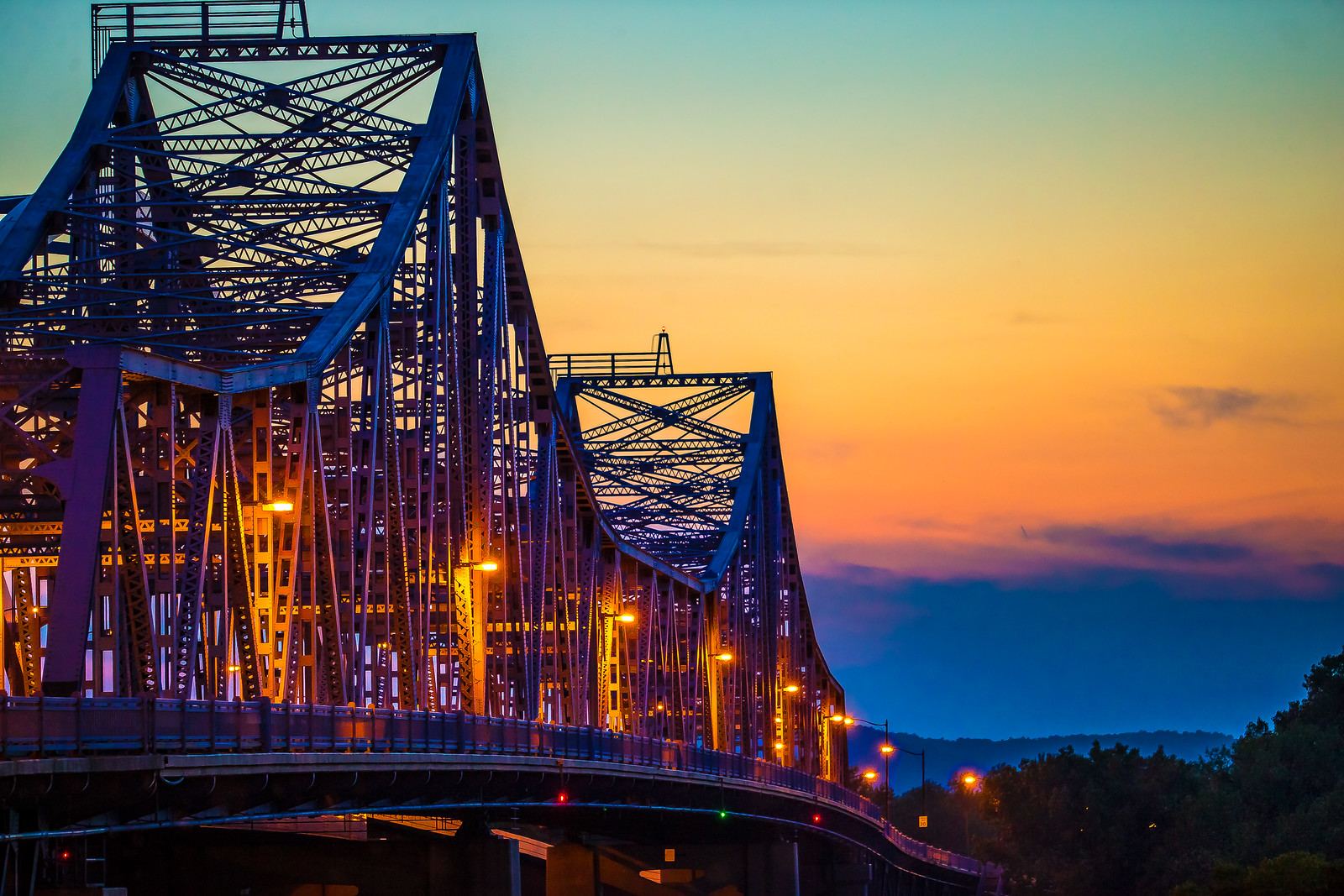 Headquartered in La Crosse, Wisconsin, Authenticom is part of a thriving downtown community. Our offices are located in the historic Doerflinger Building, right in the heart of a bustling stretch of shops, bars and restaurants. With just over 50,000 people, La Crosse boasts beautiful bluffs and Mississippi River views. Like Authenticom, La Crosse promotes wellness within the community, offering many great resources for hiking, biking and water sports. It's also a hub of higher education, which aligns with Authenticom's vision and drive for continued technological development.
Photo Credit: Bob Good Photography
Steve Cottrell - CEO, Founder
With 40 years of auto industry experience under his belt, Steve has always been on the front lines, regardless of his role. As the Executive Vice President of Sales for Autoweb—a pioneer of online lead generation—he found himself both experiencing and shaping the early emergence of automotive e-commerce. While leading the Authenticom team, Steve has focused on the integration of technology and data to enable transformation of the industry to a more customer-centric, technology-driven marketplace.
Roxane Herricks – VP of Human Resources
After 30 years in the bank industry, Roxane joined the Authenticom team. At the time, there was no human resources department to speak of, so she got to work developing job descriptions and policies, building the role from the ground up. Now she focuses on coaching and employee development, while also finding time to travel, spend time with her family, quilt, cook and garden.
Dane Brown –
Staff Attorney
A La Crosse local, Dane is Authenticom's resident legal expert. A pro at digesting legalese, Dane works diligently to protect the company's interests while also finding time for hunting, fishing, traveling and staying physically active.
When Brian first learned about Steve's raised-floor data center in his son's bedroom, he had to see for himself. Two years later, he was a full time Authenticom employee, helping to build the first generation of the Polling Client Manager. Brian now uses his technical knowledge to help focus the team on development and product goals. His other interests include faith, family and sports.
Michelle Phelps – Sales Engineer
Michelle joined the Authenticom team in 2015 and has rapidly progressed through the ranks. Starting out as an HR Assistant, she quickly moved into the role of Business Manager. From project management, billing, or arranging travel, Michelle has done it all for Authenticom. Currently, she is working side-by-side with our CEO, Steve Cottrell, in sales. Michelle brings a wealth of knowledge to the process and structure by showing us how we can apply various strategies to the Sales Department and help us grow our business. Outside of work she's a mom who likes to travel and is a self-proclaimed book nerd.
Lindsey Gallagher–
Group Product Mgr.
Lindsey joined Authenticom in 2016 as a recent college grad. She uses her natural curiosity, technical aptitude and creativity to drive product strategy, execute marketing initiatives and lead the product team. When Lindsey does take time away from work, it's to play with her dog, bake, and play Mario Party with her husband.
When Joe got started at Authenticom, it was 2007 and he was embarking on his first accounting job after college. Now he's the resident expert for cash flow management, forecasting and statement preparation. Joe's also a family man who loves the Milwaukee Brewers and punk rock music.
Kari Haun - Director of Client Services
Kari joined the Authenticom team in 2016. Her strong ability to provide support, encouragement and feedback quickly moved her into the role of Director of Client Services. When she's not focused on driving and motivating her team, Kari spends time with family and friends, binge-watches Netflix, reads and enjoys the warm summer months outside.
Lucas Hembd – Technology Manager
Lucas joined the Authenticom family in 2012 after turning a life-long interest in Technology into a career. He has worn many hats within the organization from a Data Analyst, to a Project Manager. He also played an integral role in transitioning the company from Waterfall to Agile Methodology. His passion for Technology and Agile Methodology is contagious and has inspired many throughout the organization. When not fully immersed in his work, Lucas enjoys travelling, music, sports, and refining his home brewing skills.